Enlightened Speakers.

Thought Provoking Content.
Easy Online Access.
I greatly enjoyed the speeches, which were really excellent. It helped me to deepen my understanding of the essence of kundalini practice. It was great to learn about other people's experiences as well. It was a unique forum for people to express things they wouldn't normally have a chance to discuss. The conference had an atmosphere of intimacy, openness and familiarity in which people were able to find that their "weird and wonderful" experiences were in fact perfectly normal, and usually shared by many others. It was a really well-organised event, and I'm very glad I attended. Margaret's vision, commitment and hard work led to a really successful and beneficial conference for everybody. – Lotus Thu.
Kundalini Conference 2013

:

This conference was held to raise awareness of the powerful energy that lies within all of us. It was the first UK conference on Kundalini that was held in the year of the snake

Kundalini is symbolised as a snake which is coiled three and a half times around the spinal cord with it's mouth opening into the central channel of the spine. When it awakes from being dormant it rises up through this central channel, going to the brain where it activates areas in the brain which are normally inactive so that ancient spiritual truths become real in the persons experience. It shifts knowledge to wisdom.

This conference was named Kundalini Matters: Science, Psychosis or Serpent because it represented the three main faces of Kundalini – there is a science to it, it doesn't always rise safely, naturally and easily and the serpent because of its place in yogic philosophy particularly in Kundalini yoga.
Having experienced this energy once in 1998 and again in 1999 I have had experience of this energy in these three forms and this conference was my attempt to bring these strands together for the first time in the UK. I chose the seven speakers on the basis of their experience with this energy. I wanted the conference to be experiential, not theoretical so I asked speakers who had either direct experience or worked closely with the effects of the energy. Those who attended had the opportunity to also share their own experiences with this energy. What emerged from the day was the need to keep the conversation going and this online presentation together with the members forum is the beginning of doing this.
Conference Organiser – Margaret Dempsey
I am honoured to have attended the first Kundalini conference to be held in the UK.  The speakers were very well informed on the subject matter and spoke from a wide variety of experience. It was valuable to the enquirer of Kundalini energy and what it is, the newly awakened to Kundalini energy and also those who were more familiar with and had a longer-term experience of living with Kundalini. For a pioneering conference, it has set a very high standard and I look forward to many more to come –  Lynn G
 
Kundalini Conference 2013:
Speakers
SHIV CHARAN SINGH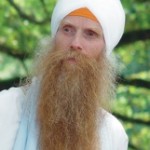 Shiv Charan Singh is the founding director of the International Karam Kriya School, providing trainings in Kundalini Yoga and Karam Kriya Numerology worldwide. He is deeply committed to guiding students to develop their full potential as human beings. Shiv Charan is an authentic spiritual teacher, a skilled counsellor and author of several books. His warmth and compassion have generated a community spirit at the school which reaches out to many, regardless of age and background.
STEVE TAYLOR
Steve Taylor is a lecturer in psychology at Leeds Metropolitan University and the author of several books on psychology and spirituality, including Out of the Darkness and his latest book, Back to Sanity: Healing the Madness of our Minds. Eckhart Tolle has described Steve's work as 'an important contribution to the shift in consciousness which is happening on our planet.' Steve's website is www.stevenmtaylor.co.uk
FRANCES GOODALL
Frances Goodall is 29, and works as an integrative alternative health practitioner. When she was 18 she discovered meditation and Buddhism in Nepal. At 19 while at University she came down with ME/CFS symptoms, and at 21 had her first kundalini experience during a meditation, where she experienced energy travelling up her spine and where her heart and mind elevated to an expanded state of awareness. She then had 2 years of intense highs and lows physically, mentally, emotionally and spiritually, until her health on all levels stabilised. Find out more information at www.livingfromheaert.co.uk and www.theintegraltherapist.co.uk
ISABEL CLARKE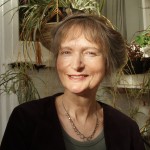 Isabel Clarke, a consultant clinical psychologist in the NHS, has published and presented extensively on the psychology of spirituality.  Her publications,  Psychosis and Spirituality; Consolidating the new Paradigm (Wiley 2010) and  Madness, Mystery and the Survival of God (2008, O-Books) explore the themes of spirituality, mental health and being human.  Website: www.isabelclarke.org
SARAH CULLIFORD
Sarah Culliford has been a nurse for the past 35 years working in physical, psychological and psychiatric health. She specialises in spirituality, working as a Spiritual Advocate in the NHS, and she is also an Edward Bach Healer (Bach flower remedies). Twelve years ago she experienced a dramatic Kundalini awakening. She is married to Larry, a psychiatrist and writer.
KWALI KUMARA
Kwali Kumara [Hari Bhajan Kaur] teaches Kundalini Yoga and Gong Meditation as taught by Yogi Bhajan to students at all levels. She graduated with 'Karam Kriya' School under the guidance of Shiv Charan Singh in 2007. Here she achieved special permission to pioneer 'Kumara Serpent Healing' a unique experience for students to face their fears and meet live snakes in the yogic environment in a calm and sacred way. Kwali runs a small Rescue Sanctuary for her twenty serpents and has been their devoted guardian and healer for over a decade. Website: http://www.kwalikundalini.net 
J J SEMPLE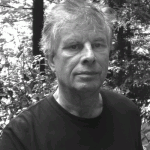 JJ Semple is the author of two books on Kundalini and its role in human evolution. Deciphering the Golden Flower One Secret at a Time is a memoir of his Kundalini awakening.  The Backward-Flowing Method: The Secret of Life and Death his second book looks at his method for activating Kundalini in a safe, permanent, and repeatable fashion.
JJ Semple studied English Literature at the University of Pennsylvania and George Washington University, and has a master's degree in marketing from Hauts Etudes de Commerce in Paris. His personal education involves yogic practices inspired by practitioners, such as Milarepa and Lao Tse, and the scientific exploration of consciousness that includes a collaboration with Gopi Krishna.
He is the founder of Life Force Books, a publishing company featuring books on the biological aspects and neuroplasticity implications of Kundalini as well as helpful guidelines for living with Kundalini.  Website: http://www.lifeforcebooks.com/
This was a truly vibrant conference on the practicalities of living through – or living with – spiritual crisis. I found all the talks clear, engaging and succinct.  – Chris Clarke, visiting professor University of Southampton 
Join The Kundalini Conference 2013 Online Today for A
One Time Payment

Of Just

 

£80, £47.99, £19.99
£9.99
Today, For just £9.99 you will have instant access to all the videos of the speakers at the event. This will allow you access to enjoy watching all of the videos at your own convenience on up to three devices, computer, tablet, smart phone or smart TV. Also included is access to mp3 recordings of the speeches so you can also opt to simply listen on your mp3 players.
Click the Buy Now button to Get Instant Access